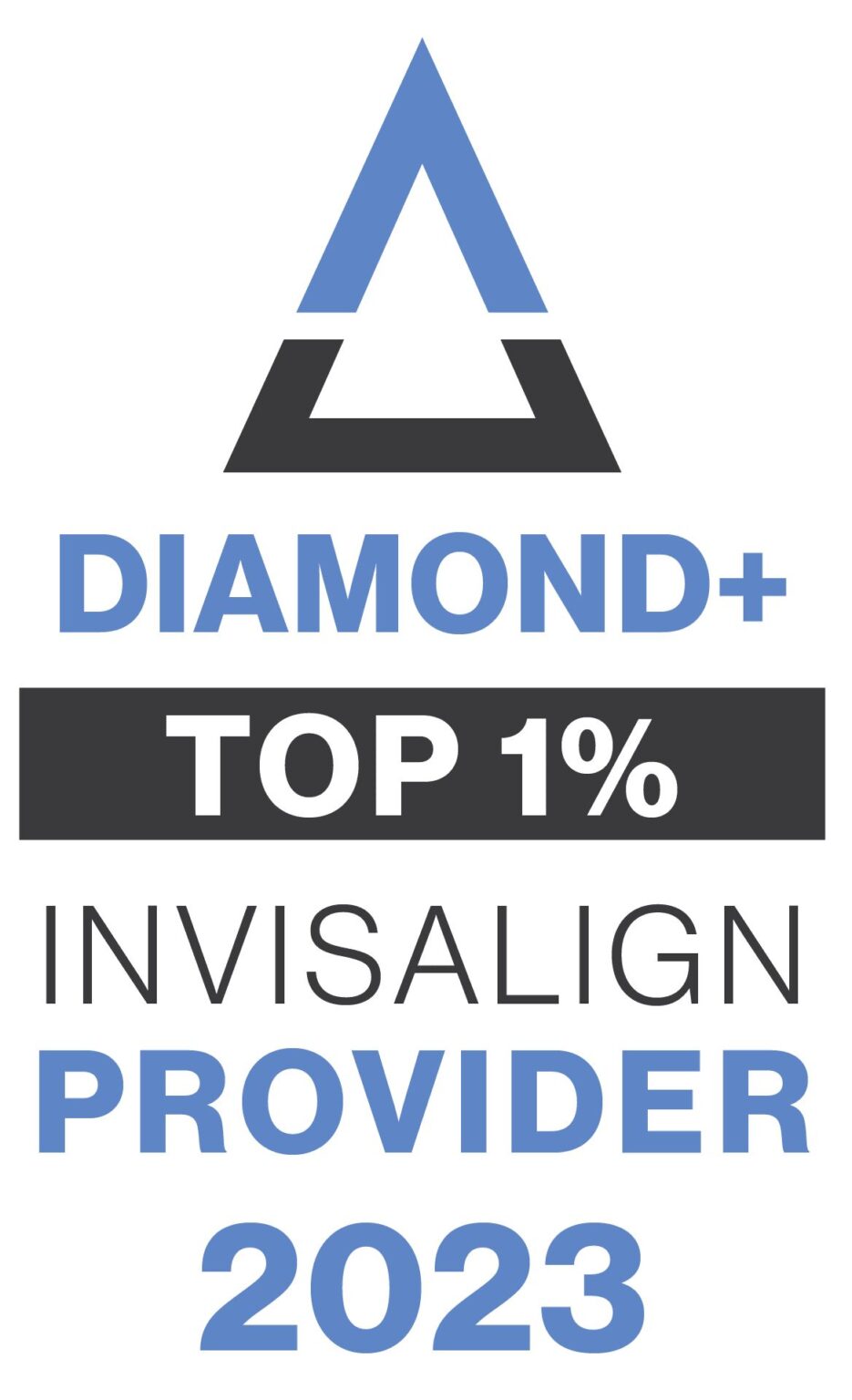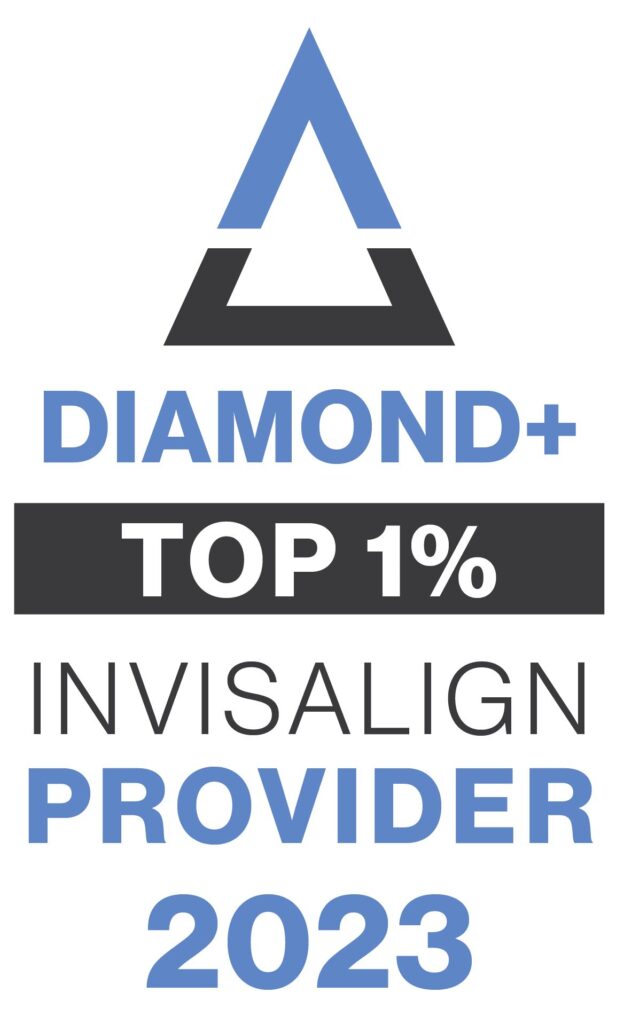 About Invisalign
Invisalign is an innovative orthodontic treatment that uses virtually invisible aligners to straighten your smile. Clear aligners' sleek and comfortable design is very appealing to our patients because they can achieve a beautiful smile with fewer restrictions!
Seeing An Orthodontist Vs. a Dentist for Invisalign Treatment
When it comes to achieving a perfect smile, the choice between seeing an orthodontist or a dentist for Invisalign treatment is crucial. Here's why an orthodontist at Palmetto Family Orthodontics is the better option.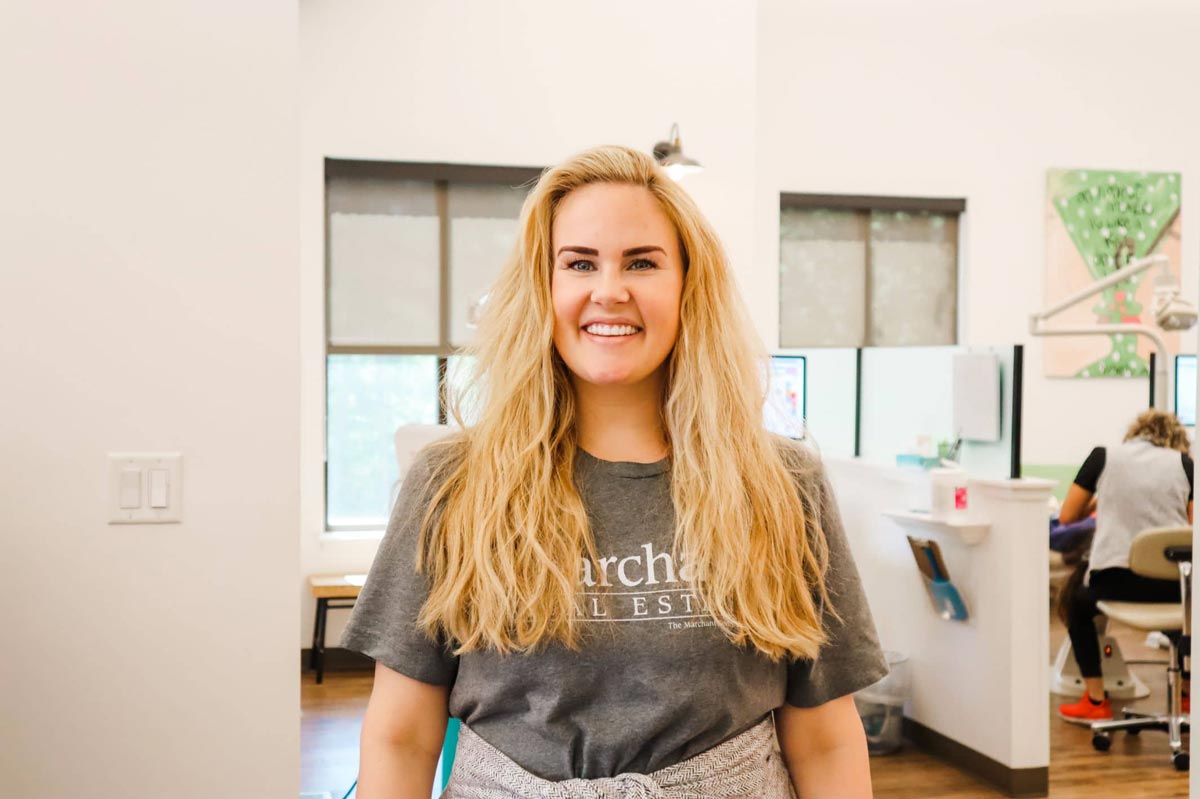 Did you know?
An orthodontist has 2-3 years of specialized training in tooth movement. A dentist can get certified to offer Invisalign in a weekend course!
We deliver & treat more patients with Invisalign in a week than the top provider treats in 6 months! Experience is everything.
At Palmetto Family Orthodontics we only move teeth, so 100% of our practice every day is devoted to this.
Experience, Expertise & Excellence
Firstly, the level of expertise and experience that an orthodontist brings to the table is unmatched. Unlike a general dentist, an orthodontist undergoes several years of specialized education and training dedicated solely to correcting alignment issues and enhancing oral aesthetics. This comprehensive understanding of the complexity of the mouth and the nuances of tooth movement allows them to handle even the most challenging cases with precision and finesse.
In contrast, a dentist doesn't necessarily have to go through such extensive training to become Invisalign certified. While they may offer Invisalign as part of their services, their proficiency may not be as high due to the broader nature of their practice.
South Carolina's #1 Invisalign Provider
Moreover, Palmetto Family Orthodontics isn't just any orthodontic practice; we're a Diamond Plus Invisalign provider, placing us in the top 1% of all Invisalign providers in the nation! This prestigious recognition reflects our consistent track record of delivering superior results and our unwavering commitment to excellence.
We take pride in being the #1 Invisalign provider in South Carolina, a testament to our dedication to providing our patients with the highest quality care. We firmly believe that every patient deserves a beautiful, confident smile, and we strive to make it a reality through our personalized treatments.
Free Consultation
During your free consultation, we'll demonstrate how you can achieve outstanding results with Invisalign treatment. Unlike traditional braces, Invisalign offers a less invasive and more convenient solution to straightening your teeth. With its clear aligners, you can correct your smile discreetly without compromising your comfort or lifestyle.
Choosing Palmetto Family Orthodontics means choosing expertise, experience, and excellence. Trust us to guide you on your journey to a perfect smile with Invisalign.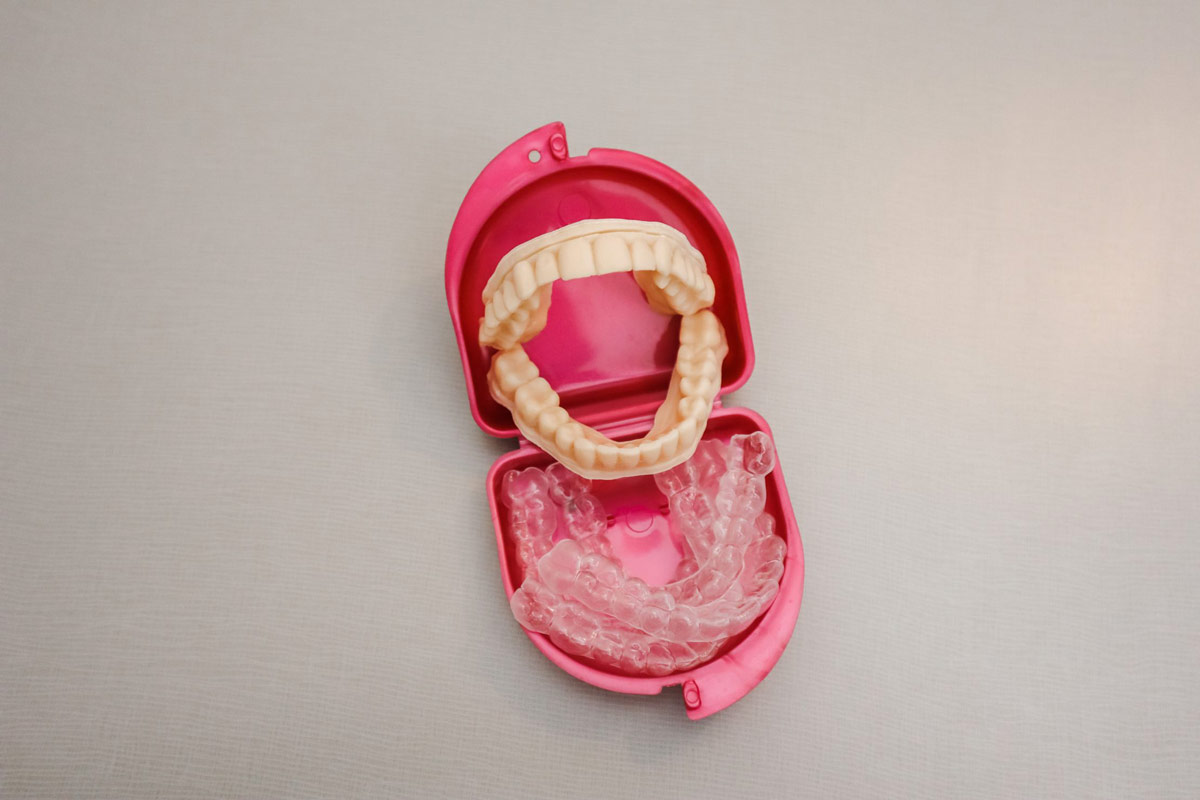 What is Invisalign?
Invisalign is a system of plastic clear aligners that addresses bite malocclusions like crowded and "gapped" teeth, overbites, underbites, and more. While traditional braces use a system of brackets and wires to align teeth, Invisalign's invisible aligner technology gently straightens your smile while giving you additional freedom.
Benefits of Invisalign Treatment
It's no surprise that Invisalign is one of the most sought-after orthodontic treatments. Here are some reasons why our patients love Invisalign:
The comfortable, sleek design is gentler on the teeth and mouth
Removable aligners allow you to eat or drink whatever you want
Speedy results so you get a better smile faster
Fewer appointments free up your schedule while giving you amazing results
More freedom and less worry over the lifestyle constraints of orthodontic treatment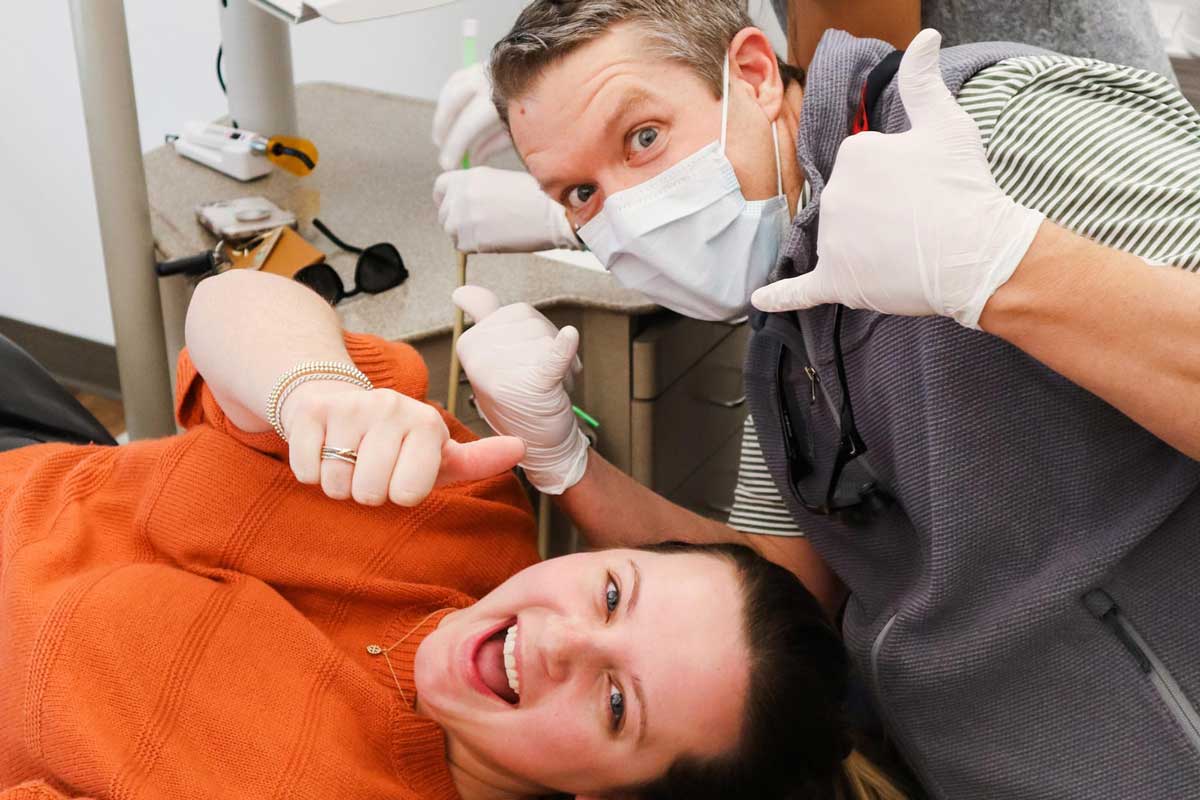 How Invisalign Works
Orthodontic treatment works by exerting gentle pressure on the teeth, shifting them into the right position over time. Following this same principle, Invisalign treatment uses a series of plastic clear aligners to straighten teeth.
Using state-of-the-art iTero 3D imaging technology, these clear aligners are custom-fitted for every patient's smile. Gone are the days of uncomfortable, gooey impressions! All we need to do to map your smile is use a fancy little "wand" to take a 3D picture of your mouth — no goo necessary.
Once your aligners have been created and treatment begins, you'll need to switch out your aligners with the next set every one to two weeks. This is how Invisalign gradually changes the alignment of your teeth! Of course, we want to ensure that your smile is progressing properly so we'll schedule a check-in for you every eight to twelve weeks until your treatment is complete.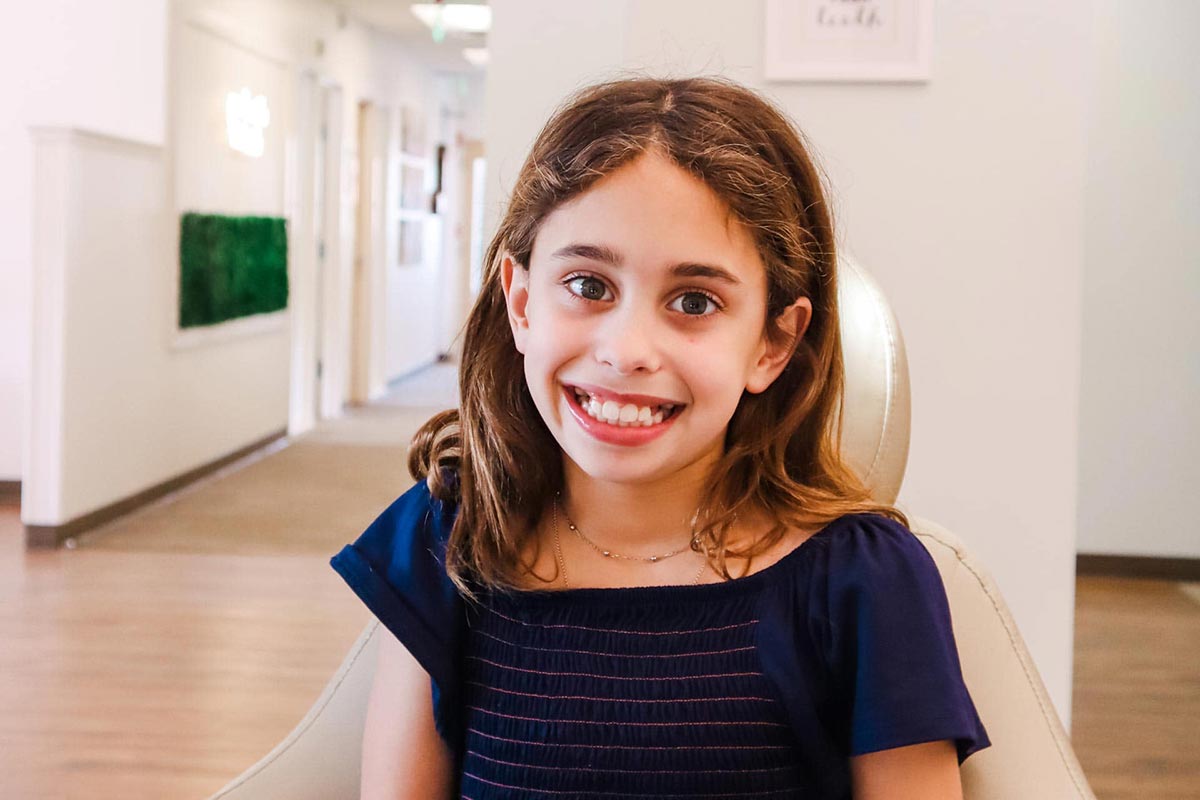 Invisalign For Kids
Early Treatment For Kids
Palmetto Family Orthodontics knows that having straight teeth is crucial for a children's overall health and growth. For this reason, our practice provides Invisalign — a groundbreaking method for straightening teeth and correcting the bite — for children and teenagers in Greenville and Spartanburg, SC.
Invisalign is a wonderful alternative for our children's orthodontic care that may be initiated at a young age. Invisalign's discreteness without sacrificing effectiveness makes it a popular alternative to metal braces. Children can avoid the more serious consequences of delaying treatment with Invisalign by starting early; this gives them a head start on a lifetime of good dental health and a beautiful smile.
The American Association of Orthodontics (AAO) recommends bringing your child in for an orthodontic exam by age seven. With early orthodontic treatment, our orthodontists can catch misalignments and other issues and treat them before they worsen. Plus, children benefit from orthodontic treatment at a young age because their jaws are still developing, allowing us to correct issues with simpler methods.
Is My Child a Candidate for Invisalign?
We recommend setting up a free consultation with one of our knowledgeable orthodontists in Greenville and Spartanburg, SC, to find out whether your child qualifies for Invisalign. Your child's oral hygiene routine, x-rays, and dental history will all be discussed at this appointment. Invisalign involves a high level of personal responsibility on the part of your child because they are removable; that's why it's crucial to think about their hygiene routine. Your child should wear their aligners for at least 22 hours each day, wash them after each use, and practice good dental hygiene habits, including brushing, flossing, and seeing a dentist regularly.
In general, you may look for the following indicators to determine if your child would be a good fit for Invisalign:
The eruption of their adult teeth has begun
They have minor to severe alignment problems, such as an overbite, underbite, or crowding
They consistently maintain good dental hygiene
Their primary teeth have mostly fallen out
If an orthodontist in Greenville and Spartanburg, SC, determines that Invisalign is the ideal orthodontic treatment for your child, we will work with you to develop a unique treatment plan. Get in touch with us right away to request your child's free consultation.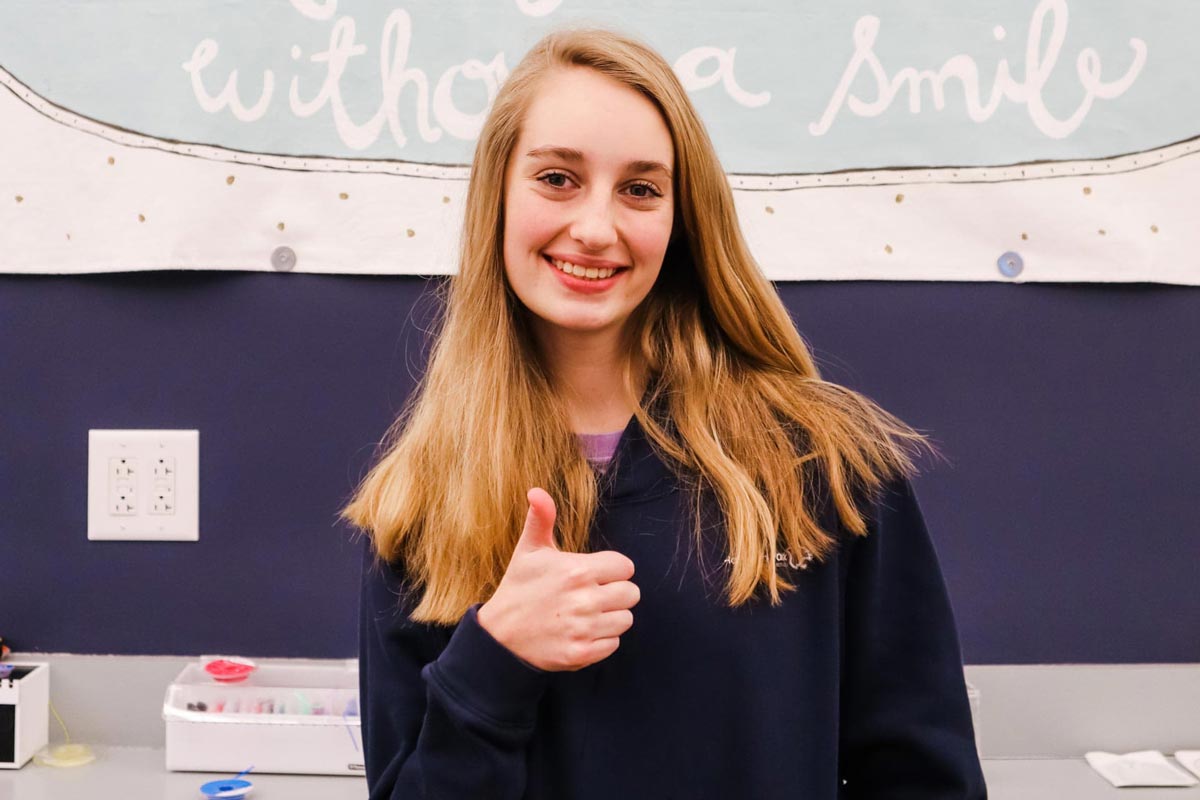 Invisalign For Teens
Being a teenager is a time of incredible growth. Having a beautiful smile can set your teen up for a more confident outlook on life. Braces technology has experienced a lot of changes in the last few years. Modern options allow a more comfortable treatment experience that fits even the busiest teen's lifestyle.
At Palmetto Family Orthodontics, we have unparalleled experience improving smiles throughout the Upstate. Request a free consultation to learn more.
What is Invisalign Teen?
Invisalign Teen uses a system of calibrated aligners to adjust the position of your teen's smile gradually. These aligners deliver the optimum comfort for growing smiles. Aligners feature a proprietary material that blends into your teen's smile without any noticeable components.
Many parents choose Invisalign Teen for their child because:
Teens can improve their smiles without giving up most foods
Removable aligners mean it's easy to brush and floss
Less noticeable treatment
Fewer in-office appointments
Palmetto Family Orthodontics is a Diamond Plus Invisalign provider, and our experts have unparalleled insight into how to get results with aligners.
Is Invisalign Teen Right For My Teenager?
Invisalign is proven to deliver results for the most common types of orthodontic conditions, including gapped teeth, missing teeth, bad bites, malocclusions, and more!
Understanding your teen's needs is central to knowing the best treatment for them. During your free consultation, we will examine your teen's needs and create a game plan for their treatment. We use our experience plus the data of one million other successful Invisalign patients to perfect their smiles.
More advanced cases may require other appliances. We have many options that can meet the demands of any teen's lifestyle.
Invisalign For Adults
From ancient braces to Invisalign, orthodontics has certainly evolved over the last century. You might be someone whose parents were fortunate enough to afford braces for their kids. However, many children still grow up with crooked teeth or overcrowding, overbites, underbites, and other periodontal problems. It is possible to wear braces in adulthood, but many decide not to because it is embarrassing and uncomfortable to wear wire braces after a certain age. Enter Invisible braces for adults.
As an experienced provider of Invisalign in South Carolina, Palmetto Family Orthodontics recommends Invisalign for adults wanting to achieve the radiant smile they've always dreamed of having.
Find out if you're a candidate for adult Invisalign below.
Main Benefits of Invisalign For Adults
Not only is Invisalign a trusted brand with a proven reputation and cutting-edge technology to back it up, but they have many benefits that other options can't match.
The most common benefits for adult Invisalign are:
Discreet and nearly invisible in appearance
Easy to remove as necessary, whether it's for eating a meal or taking a photo
Proven to align your teeth much faster and more comfortably than wire braces
Convenient to clean; just remove your aligners, rinse them off, and lightly brush
Experience lasting confidence — smile, laugh, and speak with ease knowing your teeth will transform in a matter of weeks.
Invisalign FAQ