Types Of Braces
Thinking about upgrading your smile? Getting braces treatment is an amazing way to boost your confidence and improve your long-term dental health. If you're looking for braces in Spartanburg or Greenville, see how Palmetto Family Orthodontics can help you achieve your dream smile.
How Do Braces Work?
Awkward, old-school braces are a thing of the past! With advanced orthodontic technology, getting braces has never been easier, more comfortable, or less noticeable. Whether you're getting Damon Braces, traditional metal braces, or clear ceramic braces, we have many types of braces to address your specific concerns and achieve a beautiful smile.
Traditional Twin Braces
Metal braces are the most commonly used type of orthodontic treatment and are what most people picture when they think of braces. Traditional braces are a combination of brackets and wires affixed to the teeth and adjusted over time, guiding them into the right position with light, continuous force. Our team can even help you customize the look of these braces by adding colored elastics (tiny rubber bands), which come in a rainbow of colors and can be changed as often as each visit!
Damon Self-Ligating Braces
There have been some awesome technological advancements in the past 20 years–and the Damon passive self-ligating bracket system has to be at the top of the list! Damon brackets use innovative tieless brackets and technologically-advanced archwires to maximize comfort and control. Patients can now achieve a beautiful, healthy smile with Damon self-ligating braces!
Our top priority at Palmetto Family Orthodontics is providing the best orthodontic care and products to our patients. Request a free consultation today to learn how we can help you on your journey to a bright and beautiful smile!
What Are Self-Ligating Braces?
Damon Braces are unique in many ways. Instead of fastening the brackets and archwire with rubber bands, Damon Braces use specially designed clips that connect to the archwire and help guide your teeth into the desired position.
The self-ligating clips apply consistent pressure that is less intense than traditional braces. This pressure provides more freedom of movement for your teeth, allowing for much gentler treatment. Because they provide around-the-clock pressure, you will require fewer adjustment appointments. As much as we love seeing you, we're sure you'll appreciate saving time and having greater control during your treatment.
Still want fun, colorful braces? Don't worry! We can place colorful o-ties on the brackets so you get stylish colors without slowing down treatment. Colors are optional!
Benefits of Self-Ligating Brackets
Damon Braces can offer many excellent benefits, including:
Faster and easier treatment
The self-ligating technology requires fewer adjustment appointments.
There is no need for metal ties, rubber bands, or other visible components
They collect fewer food particles and are easier to brush and floss
Self-Ligating Braces Vs. Traditional Braces
Damon Braces share some similarities with traditional braces:
They both require brackets that attach to your teeth, and they both use archwires.
Both use strong, stainless steel materials.
Like metal braces, Damon Braces can also come with clear brackets, making them much less visible than traditional metal braces.
On average, Damon Braces cost the same as metal braces, so you shouldn't expect to spend more for the self-ligating system.
The big difference is that Damon Braces use a specialized clip that locks the wire into place without the need for rubber bands or metal ties.
For patients with more severe cases, it is possible that your orthodontist may need more precise control and may need to apply more pressure than traditional metal braces provide. In these cases, self-ligating brackets may not be the better option for your treatment.
Damon Clear Braces
Damon Clear Braces offer you a light-force, low-profile treatment option. These braces use Damon's advanced system — which affords more comfort and fewer appointments — without all the visible hardware.
Damon Clear Braces use a clear ceramic bracket that blends in with your teeth, making your braces virtually invisible. The ceramic resists stains and breaking, so you can share your smile with confidence!
Why Clear Braces?
The Damon Braces system gives patients more comfort and more control during treatment.
The ceramic brackets used makes Damon Clear Braces virtually invisible.
Patients can feel more confident about their smiles during treatment.
Damon Braces can work faster than clear aligners for many orthodontic cases.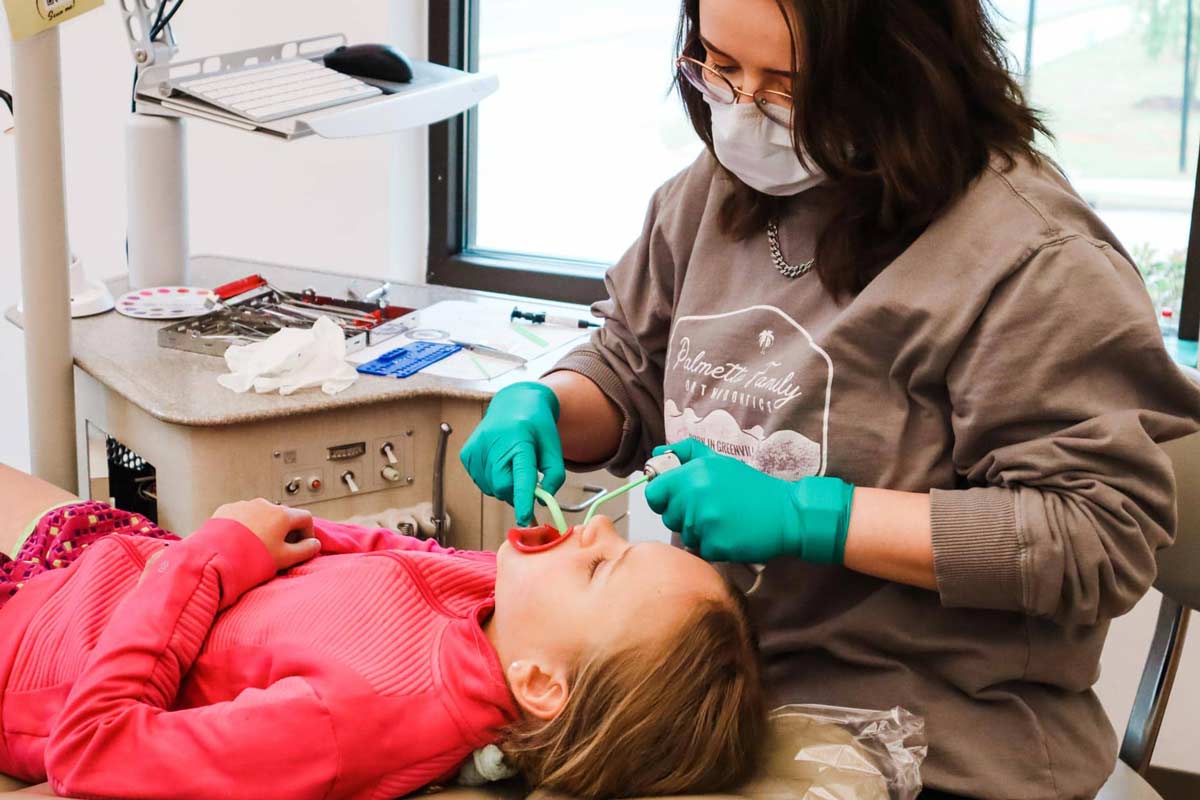 Braces For Kids
When Should My Child First See an Orthodontist?
Children should get an orthodontic assessment by the age of seven, according to the AAO (American Association of Orthodontists). It's important to see an orthodontist often so that any problems may be addressed before they become severe. At this point, issues including overcrowding, under-crowding, uneven jaw development, and crossbites can be identified.
By scheduling an appointment with one of our orthodontists at an early age, we can establish a treatment plan that is customized to your child's unique requirements. Getting care early can prevent the need for more extensive treatments later on. Braces may be prescribed to address misalignments and help your kid achieve a healthy, confident smile.
We know that deciding to acquire braces for your child is a major life change. For this reason, we take the time to answer all of your questions and address your concerns before we move further. Our orthodontists will provide your child with the utmost care and attention he or she needs to become well. As caring parents ourselves, we know how important it is for your child to have a bright, healthy smile. If you're looking for outstanding orthodontists in Greenville and Spartanburg, SC, don't hesitate to contact Palmetto Family Orthodontics now.
How Do I Know If My Child Needs Braces?
Some indicators may suggest the need for braces; however, it's always better to consult with an expert like those at Palmetto Family Orthodontics. If you're wondering whether or not your child needs braces, we've included a few signs you can look for.
Tooth Misalignment
Crowding and other dental issues might be to blame for your child's crooked or misaligned teeth. Teeth crowding occurs when there is insufficient space in the mouth for all the teeth, leading to overlap and protrusion. This can cause problems with eating, talking, and even cleaning and flossing your teeth. Since crowded teeth are harder to clean, they can also increase the risk of decay and gum disease. Braces may be a good option if your child exhibits any of these signs.
Discomfort When Eating & Speaking
Your child's bite may be uneven if he or she has trouble swallowing food or communicating properly. When the mouth is closed, the top teeth should just touch the lower ones. If this isn't occurring, they may need orthodontic treatment to fix the alignment of their jaw bones. Dental problems like temporomandibular joint dysfunction (TMJ) might develop if this is not addressed.
Loss of Baby Teeth Too Soon or Too Late
Around the time a kid reaches the age of six, their permanent teeth should begin to erupt. However, let's say you've noticed that your child's baby teeth are dropping out before the age of 4 or that his or her permanent teeth aren't growing yet at the age of 8. If so, it may be a sign of a more serious problem with their teeth that needs to be addressed right away.
We at Palmetto Family Orthodontics know how crucial it is for children of all ages to have straight, healthy teeth. Contact us immediately to request a free consultation with one of our skilled orthodontists, Drs. Scott, Watson, and Caldwell, if you notice any of these warning signals in your child and want to know for sure.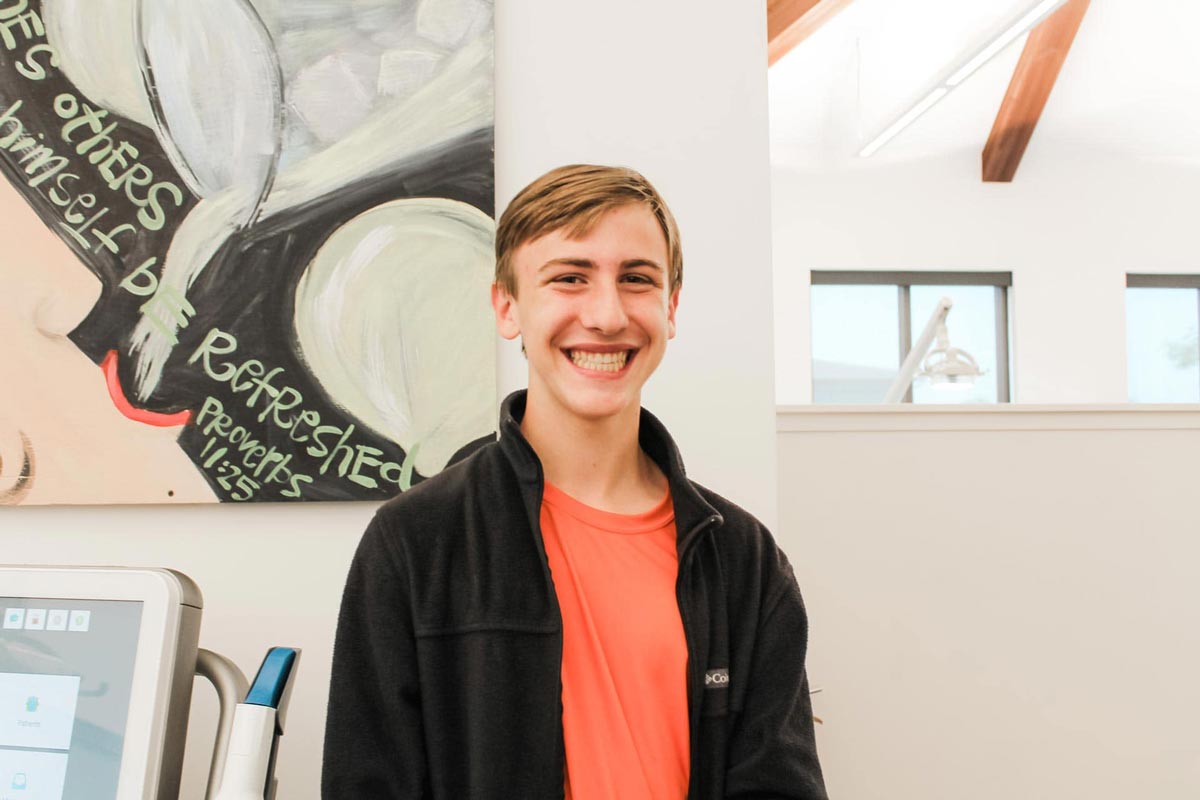 Braces For Teens
Orthodontic treatment can help set up your teen for a lifetime of health and confidence. Unlike past generations, patients can also choose from different braces that best fit their schedules and needs, including those with cool colors and virtually invisible options.
The friendly and professional team at Palmetto Family Orthodontics has helped many teens through this process. You can trust us to support your teen every step of the way — request a free consultation today to discuss your treatment options!
Benefits of Braces for Teens
Braces can put your teen on the path to dental health and high self-confidence! Along with having a beautiful smile, your teen also gets the long-term health benefits of an aligned bite.
Braces today incorporate many new systems that help:
Make braces less noticeable
Straighten teeth faster and more efficiently
Move teeth with more comfort
Give your teen a choice to make brackets and bands in their favorite colors
The Palmetto Family Orthodontics team understands some teens may be nervous or anxious about braces. We take every measure to help them feel comfortable and optimistic about their treatment.
Are Braces Right for My Teen?
Ages 10-14 are often seen as the ideal time for braces because most adult teeth have come in, but the bones and muscles still have some growing to do. This allows your orthodontist to address dental issues before they become set. Your orthodontist can help treat:
Crowded teeth
Misaligned teeth
Protruding teeth
Overbites
Underbites
Crossbites
Speech impediments
Difficulty chewing
Diagnosing and treating these issues can improve your teen's health and happiness. Request a free consultation to learn if braces may help your teen.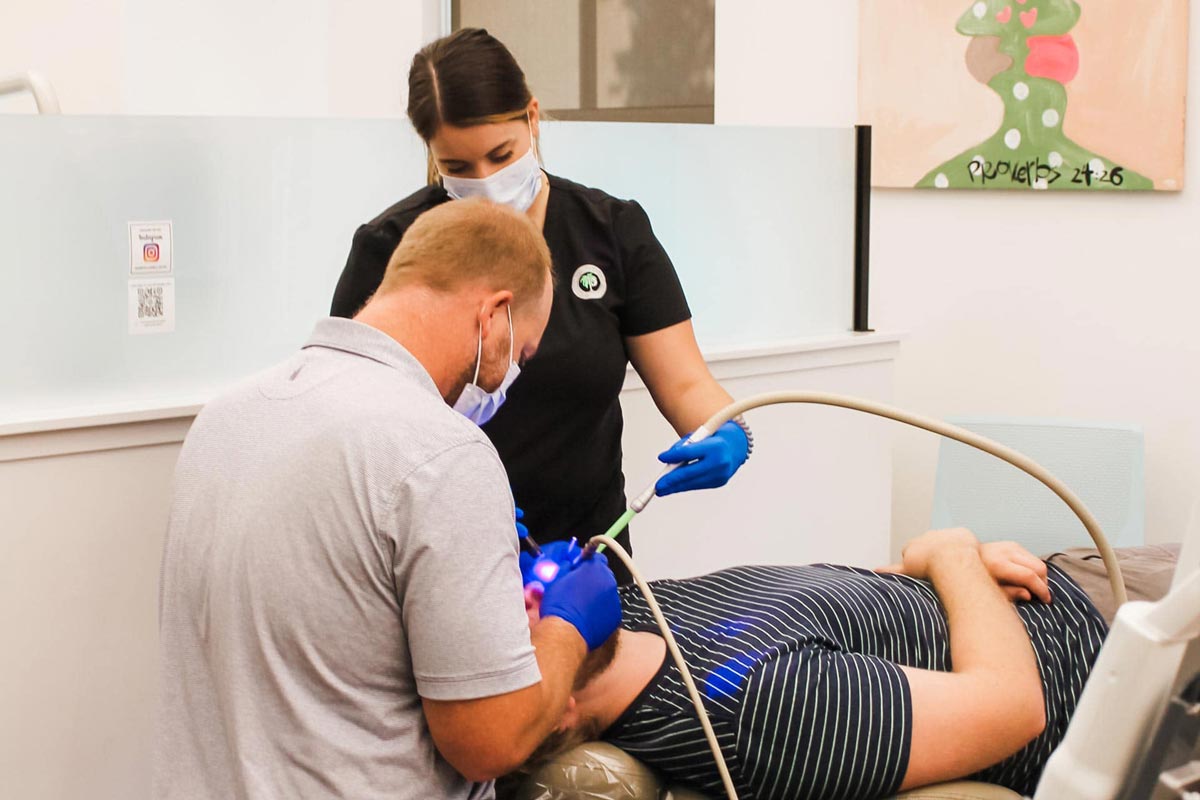 Braces For Adults
It's always a good time to think about getting adult braces! While many adults worry that the time has passed to get orthodontic care, the truth is that it's never too late to upgrade your smile! One in four orthodontic patients is an adult, and the numbers are increasing all the time.
Learn more about adult orthodontics, getting braces as an adult, and how seeking orthodontic treatment improves your life. 
Why Should You Consider Adult Orthodontics?
Investing in your smile is one of the best things you can do for your appearance and overall dental health. Many of our patients tell us how adult orthodontics has improved their lives. A straight smile gives them a spring in their step and the confidence to take on their day-to-day life with a more positive outlook!
Plus, an aligned smile is also a healthy smile! When teeth are crowded, crooked, gapped, or have other bite malocclusions, they are at greater risk of plaque buildup. This can cause cavities, gum disease, or even tooth decay. By fixing your bite problems now, you can avoid costly dental procedures later.
What Else Do I Need to Know About Getting Braces as an Adult?
We've seen firsthand how braces for adults have improved the lives of our patients. Before seeking orthodontic treatment, it's important to know that there are some differences between getting braces as an adult vs. getting braces as a teen. Here are some things to know about adult orthodontics:
Adult teeth are a bit less flexible, which may extend your treatment time.
Regular visits to your dentist and excellent braces care are key to getting amazing smile results.
Some adult patients may need additional intervention or dental work ahead of their treatment.
Making some minor changes to your diet and lifestyle helps you get a better smile later!
Braces FAQ